What They're Saying: Jeff Mercer To Indiana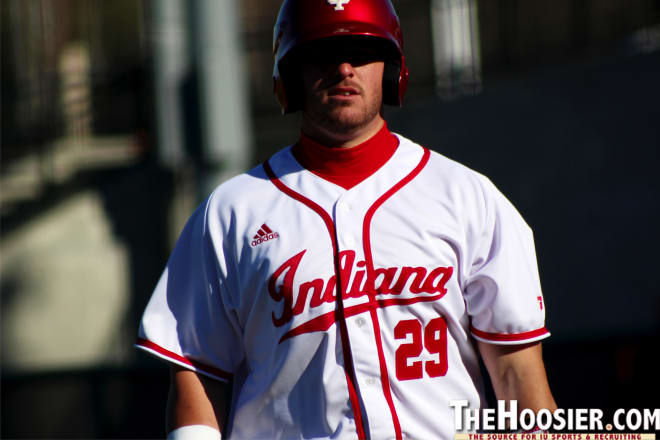 Zach Osterman, Indianapolis Star - IU's new coach just might be 'the Brad Stevens of collegiate baseball'
Fred Glass could have set the bar lower for Jeff Mercer, the man he only needed a weekend to confirm as his baseball coach.
But know this: Glass, IU's athletic director, wouldn't set it so high if he wasn't supremely confident Mercer would clear it.
"I think I've hired the Brad Stevens of collegiate baseball," Glass told IndyStar on Monday night, after IU confirmed Mercer's hiring from Wright State to replace Chris Lemonis. "This guy's different. The command of the room, he's an old soul, beyond his years.
"'I'm just telling you. I can't wait to have everybody watch this guy operate."
So begins the Jeff Mercer era, one Glass clearly believes will be a resounding success for a team that's already enjoyed more of that than any of its Big Ten peers in the last decade.
Mike Miller, Herald-Times - Mercer named next IU baseball coach
Mercer's addition ends a week-long coaching search for Indiana, which moved quickly after former coach Chris Lemonis left for Mississippi State on June 24. Mercer, a native of Bargersville, gives the Hoosiers a well-regarded and up-and-coming coach positioned to build off the recent run of success under Lemonis and his predecessor, Tracy Smith.
Mercer has deep recruiting ties to the grassroots levels within the state, a coaching pedigree and an analytical approach that Glass feels will make the new coach a winner for years to come.
"I think he can be and will be the coach for the next 10-to-20 years because I think he's going to be successful," Glass said.
Mercer is coming off his second season guiding his alma mater, earning Horizon League Coach of the Year honors after leading the Raiders to a 39-17 overall record and an NCAA Tournament appearance at the Stanford Regional.
Mercer made quick, impactful work during his two-year run at Wright State, winning 77 games across both campaigns. Earlier this spring, he also signed the school's first ever top-100 recruiting class.
Additional Quotes
"Very intriguing hire for @IndianaBase. Jeff Mercer is one of the young rising stars of the coaching ranks; when I've spoken with him, I've been very impressed with his sharp baseball mind and his passion. He thinks and talks about the game in a neat way." - Aaron Fitt, Editor And National Writer At D1Baseball.com, via Twitter
"I have great respect for Jeff and his family whom I've known for 20 years. I can't be more excited for Indiana baseball. There is now no better spot for player development than Bloomington, Indiana. I hope the boys are ready to work." – Former MLB 8-Time Gold Glove Winner and 7-Time All-Star Scott Rolen, via IUHoosiers.com
"After talking with Coach Mercer, you immediately know what he stands for, and that is winning. He is going to come to our program and develop us into winners on and off the field." – Current IU Catcher Ryan Fineman, via IUHoosiers.com
"After speaking with Coach Mercer, it became very obvious that our program will be in great hands. His confidence, experience, competitive mentality, and strong urge to win proved to me that we will be successful next year. I'm excited not only for this upcoming season, but for the future of Indiana University baseball as I believe Coach Mercer is here to stay and take this baseball program to the next level." – Current IU Starting Pitcher Pauly Milto, via IUHoosiers.com
"He's an Indiana guy through and through. He is detail oriented and a standup guy. He is going to give the program, the University and the State of Indiana everything he has. He has the ability to bring this program back to the Omaha level." – Chris Webb, 10Innings.com
----
• Talk about it inside The Hoops Forum or The Football Forum
• Subscribe to our podcast on iTunes
• Follow us on Twitter: @IndianaRivals
• Like us on Facebook.