TBT to feature pair of former Hoosiers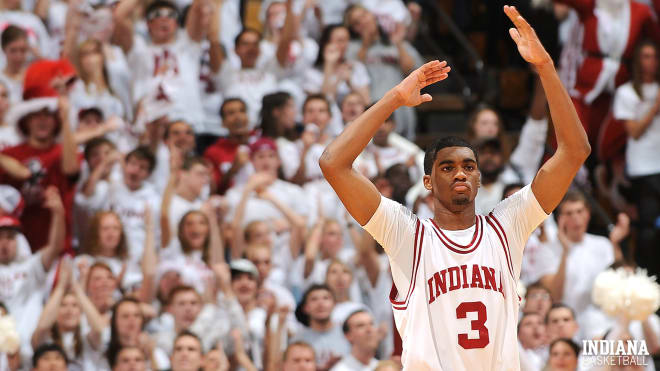 The Basketball Tournament (TBT) announced its 24-team, single-elimination draw on Tuesday and while it doesn't feature a true Indiana alumni team, it does feature two former Hoosiers, both of whom have been frequent participants in the past.
Remy Abell and Maurice Creek are teaming up again in TBT for another chance at the winner-take-all $1 million prize. The duo will again play for Team Sideline Cancer.
Last year TSC made it to the Round of 16 for the second straight season but fell just short of a trip to Chicago to take part in the Quarterfinal matchups. In their three games, Creek led SLC with 19.3 points per game on 53.7 percent shooting from deep. He also added 4.7 rebounds per game. Abell averaged 16.0 points per game on 55.6 percent shooting from three.

Some notable names joining the former IU duo are Marcus Keene (CMU) and Jamel Artis (Pitt). Keene led all of Division 1 in scoring as a junior in 2016-17 at 30.0 points per game. The 5-foot-9 guard was part of Team Sideline Cancer last year as well. For Artis, the former All-ACC Third Team selection (2014-15) spent time with the Orlando Magic where he appeared in 15 games in the 2017-18 season and averaged 5.1 points and 2.5 rebounds per game.
Abell appeared in 68 games for IU before transferring to Xavier to become a full-time starter. For his career, he averaged 5.5 points and 1.5 rebounds per game. As for Creek, injuries were his downfall. An extremely skilled guard, he could just never stay healthy and that forced his career from taking off. In three seasons at IU he averaged 7.2 points and 2.1 rebounds, including averaging 16.4 points as a freshman. He then transferred to George Washington to finish his career where he averaged 14.1 points and shot 40 percent from three.
The tournament will begin on July 4 and run through July 14 with all games broadcasted live on ESPN networks.