Sources: Thad Matta fails physical after agreeing to deal with Indiana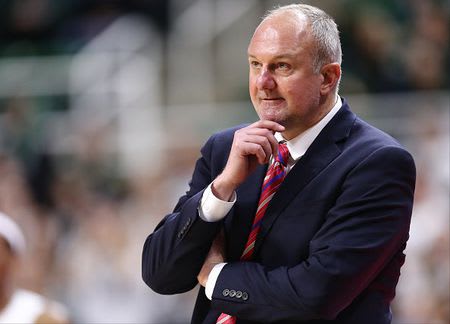 According to sources, Indiana and Thad Matta had agreed to a deal for Matta to become the next men's basketball coach at Indiana but after failing his physical, the deal has fallen through.
The Hoosiers, who dismissed Archie Miller last Monday, have been focused on a relatively small group of candidates for most of the past week, including John Beilein, Chris Beard and Mike Woodson. Matta was part of that group but following the news, is now out.
Matta was assumed to be in better health since stepping down from Ohio State at the end of the 2016-17 season. As recent as two years ago, Matta was squarely in the running for the Georgia job before reportedly turning down the offer, thus having the Bulldogs go with Tom Crean.
Matta spent 13 seasons at Ohio State, going 337-123 with two National Championship game appearances. He went to the NCAA Tournament nine times.
It is unclear what the next step for Matta, just 53 years old, will be who has cited back and leg/foot injuries as some of the main issues keeping him from the sidelines over the last few seasons.