Kaiden Turner remains fully committed to Hoosiers following visit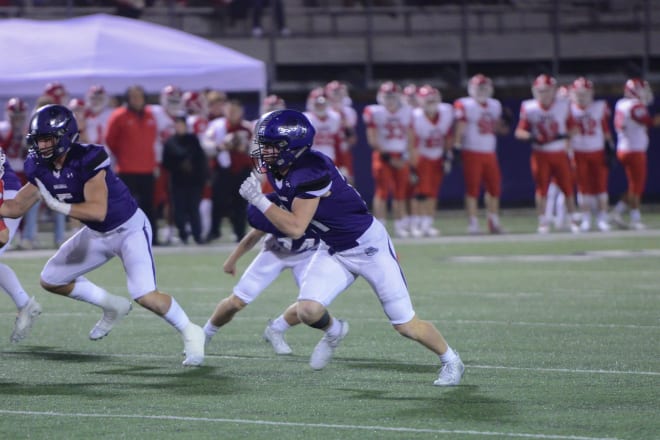 He was the first commitment in the Class of '22 for Indiana, and the love Arkansas linebacker Kaiden Turner has for the Hoosiers has only grown since giving his commitment earlier this year.
This past weekend, the love continued to grow, as Turner took his official visit to Indiana and then proceeded to shut down his recruiting.
"It was amazing, especially meeting Coach (Tom) Allen in person for the first time. We had been talking over the phone for about a year now. I still love Indiana University," Turner told TheHoosier.com after arriving back home after his visit.
Since providing his commitment to the Hoosiers, Turner has been active on social media talking up Indiana and trying to attract other players to Bloomington.
"Yeah I've definitely enjoyed doing that. Especially trying to get the guys that are already committed to flip, I just find that fun," Turner said.
Turner said what makes Indiana special is Allen and the LEO culture.
"The culture Indiana has and the way coach Allen runs his program, I don't see how anyone could turn down an offer from Indiana University," he said.
The Hoosiers were the first program to offer him, and he said since then, the two parties have continued to build a great relationship that was in full display this past weekend.
"It meant a lot them believing in me at first and knowing my talent before everyone else," Turner said. "They said they love my speed and my frame. It was an incredible feeling. Knowing that even those pushups at night as a little kid are beginning to pay off. I am incredibly blessed to be in this position."
While on campus, Turner was able to meet physically with new defensive coordinator Charlton Warren, as the two had a position meeting.
"He showed me what he is looking for me to do when I arrive," Turner said.
And, what exactly would that be?
"He wants me to come in and play early as they're losing Cam Jones and Micah (McFadden). A lot of people, while I was on my visit, not only compared the way Micah and I play but also how we looked. It's great being at peace with my college plans and being able to just focus on my last year of high school and go win state," Turner said.
He acknowledged he will be arriving on campus early and will be rooming with fellow commit Josh Hoover, and he shared something Allen told him.
"Coach Allen said we are basically the exact same player. He told me he sees me being the big time leader on defense and Josh on offense," Hoover said.
Turner selected Indiana over offers from the following: Arkansas, Arkansas State, California, Coastal Carolina, Houston, Kansas, Kansas State, Liberty, Louisiana Tech, Wake Forest and Washington State.
For the 2020 season, Turner played in nine games, recording 70 tackles, of which half were solo stops. He also notched six sacks, three interceptions, 12 tackles for a loss, seven hurries, and had six total touchdowns.
Turner says the Hoosiers are getting someone who is going to come in and work hard immediately.
"Indiana is getting the same man and player everyday. I will consistently work hard and love everyone around me. To the fans, trust the process and watch us work our way to the top."
With his decision behind him and his focus turning to his senior season, Turner does have one final message for Indiana fans.
"We are gonna win the Big Ten championship and then we are gonna win a National Championship. Just trust God."