Jordan Fuchs Carted Off The Field In Win Against FIU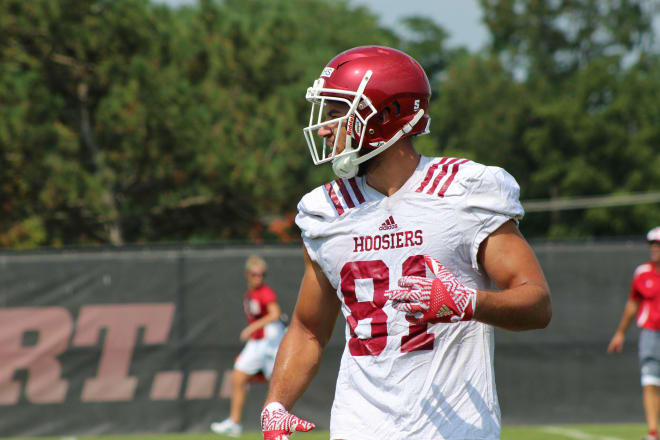 MIAMI - Junior tight end Jordan Fuchs suffered what head coach Kevin Wilson initially described as a dislocated left ankle in Indiana's win against Florida International on Thursday.
The injury occurred while Fuchs was playing with the specials team unit. Fuchs required the assistance of a medical cart to be taken off the field, and Wilson suggested he could redshirt and miss the rest of the season depending on the official prognosis.
"His injury is significant," Wilson said. "It's a dislocation, might need a surgery to an ankle that might take some time but could potentially get back this season, but he's got a redshirt year."
Wilson suggested the injury might have looked worse than it actually was but cautioned that he'll leave the doctors alone to make their decision that is in Fuchs' best long-term interest.
Fuchs was expected to take on a larger role this season at tight end after catching four passes for 38 yards and two touchdowns as a sophomore.
Should he be out for a significant amount of time as Wilson initially expects, sophomore Brandon Knight could fill in at tight end like he did at times last season. With true freshman Coy Cronk starting at left tackle, it leaves Knight flexible enough to move over as needed.
A decision on that won't be made until doctors release their prognosis.
"Other than that injury, we're very, very healthy," Wilson said.