IU great and former PGA Tour pro Jeff Overton talks golf, the Pfau Course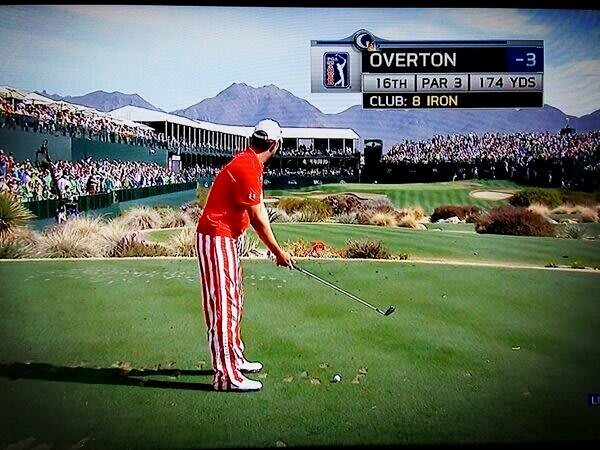 While this time of year is usually one of the best for professional sports, with golf and baseball in full swing, and basketball and hockey in the deep parts of the playoffs, this year is like no other.
Now instead of focusing on which game is being televised and how many tickets are sold, leagues are just trying to setup a return to action. For the PGA Tour, it returned last week and was extremely successful, albeit without fans in attendance. Between that and the opening of the IU Pfau Golf Course, former IU golfer and PGA Tour pro Jeff Overton joined Indiana Sports Beat this week to talk all things golf.
"Not having fans in other sports would impact it more when looking at like home court advantage since it's just more of an individual game in golf," Overton said about not having fans. "I guess it would impact some guys more than others but golf has always been a game when you get outside and in harmony with the environment. It's at least a good thing for people to see a live sporting event on tv."
While Overton was not involved in the first live sporting event in the US since March, he still is invested in the game of golf as he tries to make a return from an extremely serious spinal injury.
"Yeah I don't know," Overton said on if he would be able to return. "When you get an infection in your spine it's not good. I'm glad I'm able to walk. I just keep doing these exercises and researching some new parts with the spine. It's tough… I don't know what is going to be next or how long it takes."

Though he hasn't been able to play the new IU Golf Course, he is just as amazed as others at how spectacular it turned out.
"I got the chance last year to come back and drive around it and what a beautiful spot," Overton said. "Kind of a dream golf course and it's super exciting."
Now that it's open, it is going to not only be one of the better courses in the Big Ten, but also the entire state of Indiana and even around the country. And that's a heck of a recruiting tool.
"The better the facilities, the better the opportunities you have and thinking about the IU course it's walking distance right there from the dorms and not too many universities have that," Overton added. "It's nice to only have to go five minutes away to get some practice in. It would be hard as an in-state kid to not go here and play on that course."

The Evansville, Indiana native graduated from IU in 2005 and went directly onto the PGA Tour. In his career, Overton has amassed over $12 million in winnings and despite not collecting a tour victory, he has numerous top-5 finishes and was a member of the 2010 U.S. Ryder Cup team. Because of his busy schedule, it's not always easy to come back to Bloomington, but when he does he always loves it.
"I was able to come back, usually I get back once or twice a year. Not as much as I would like especially if I was golfing," Overton said. "I would be back as much as possible to take advantage of those facilities if I was still playing."
For the rest of the interview and more, please check out the tweet below.