IU Basketball Scholarship Grid
Below is the current Indiana basketball scholarship chart for the 2021-22 season and the future classes.
The 2020-21 season was a redshirt year for every player across college basketball due to COVID. Because of that, everyone receives an extra year of eligibility.
Indiana has ZERO remaining scholarships available for the 2021-22 season and is currently ONE scholarship over for the 2022-23 season.
2021-22 SEASON INDIANA BASKETBALL SCHOLARSHIP GRID: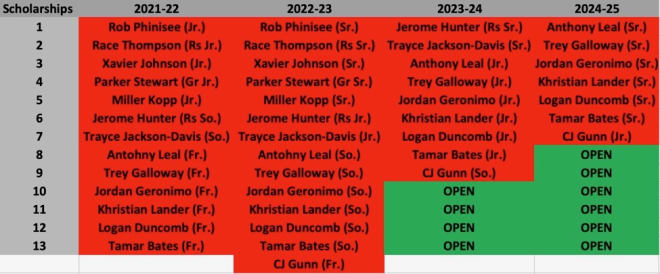 2021-22 SEASON CLASS BREAKDOWN: