Heard On The Hoosier Episodes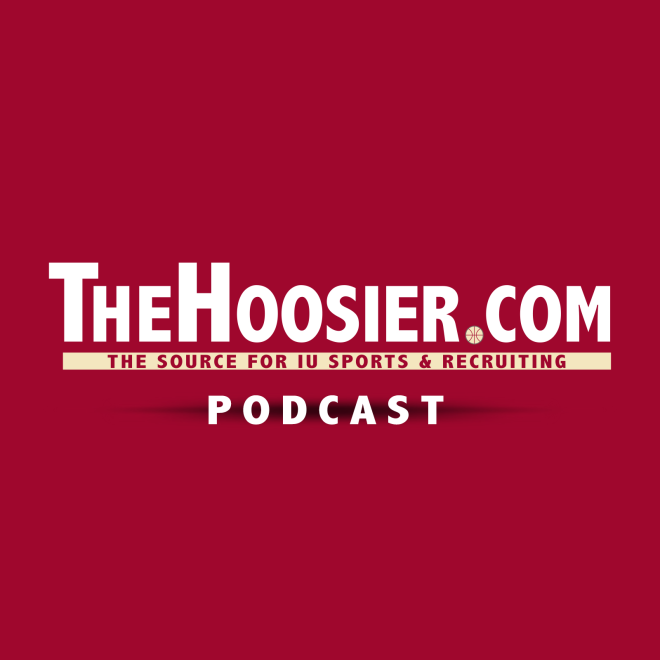 Hosted by Stu Jackson, Heard on The Hoosier features unique and timely guests for conversations on storylines surrounding IU football and men's basketball. Notable guests who have previously appeared on episodes of Heard on The Hoosier including longtime IU basketball and football radio play-by-play announcer Don Fischer, Pro Football Focus' Steve Palazzolo, former IU men's basketball guard Jordan Hulls and Showtime "Perfect in '76" producer Ross Greenburg.
Listen to the latest episodes in the embedded audio players below.
June 21 - Team Camp II Recap, Plus A Look At What's Next For Romeo Langford And Juwan Morgan
TheHoosier.com staff reviews the performances of the 2020 and 2021 prospects of note who competed with their high school team at Archie Miller's second and final team camp of the summer. They then pivot to NBA talk for a discussion on Romeo Langford's fit with the Boston Celtics, Juwan Morgan's summer league opportunity with the Utah Jazz, and more.
June 14 - NBPA Top 100 Camp Updates, Plus Team Camp Part 2 Preview
TheHoosier.com staff teams up for a discussion on IU recruiting targets at the NBPA Top 100 Camp in Charlottesville, Va., and prospects expected to attend Archie Miller's second and final team camp of the summer on Saturday.
June 7 - Indiana All-Stars Week, Plus Team Camp Preview
TheHoosier.com staff reunites for a breakdown of the Indiana All-Stars festivities and a look ahead to Archie Miller's first team camp of the summer on Saturday.
May 31 - Louisville Regional Preview With Baseball America's Joe Healy
Host Stu Jackson is joined by Joe Healy of BaseballAmerica.com to preview the Louisville Regional, where Indiana will open NCAA tournament play this weekend.
May 24 - Nike EYBL Session 3 Preview
TheHoosier.com's Stu Jackson and Jon Sauber discuss IU recruiting targets Jon will have his eye on at this weekend's final Nike EYBL session in Dallas.
May 17 - Nike EYBL Session 2 Indy Recap
In the latest edition of Heard on The Hoosier, TheHoosier.com staff teams up for a recap of last weekend's Nike EYBL action in Westfield. We discuss the play of 2020 3-star forward Matt Cross, 2020 four-star point guard Caleb Love, 2020 3-star point guard RJ Davis as well as other IU recruiting targets that were in action.
May 10 - Nike EYBL Session 2 Indianapolis Preview
TheHoosier.com's Stu Jackson and Jon Sauber break down five IU recruiting targets to watch at this weekend's Nike EYBL Session at Pacers Athletic Center in Westfield, Ind.
May 3 - What Can IU Learn From Purdue? GoldandBlack.com's Alan Karpick Talks Beer And Wine Sales At Ross Ade
Indiana Athletics will administer a beer and wine sales pilot program at Memorial Stadium beginning this fall. For perspective on the move, host Stu Jackson welcomes Alan Karpick, publisher of the Purdue Rivals site, for insight on what led to the Boilermakers' athletic department making the move, whether there was any pushback to the decision two summers ago, the ensuing financial impact and more.
April 26 - TheHoosier.com Staff Previews IU Basketball Recruiting Storylines For The First Evaluation Period
The first and only spring evaluation period for college coaches for this recruiting cycle takes place this weekend. TheHoosier.com staff discusses key IU basketball recruiting storylines being monitored across the adidas Gauntlet and Nike EYBL sessions in Dallas and Atlanta respectively.